Our latest album - Damn Good
The recording of PHG´s third album started in June 2018 and was finished in January 2019. Damn Good contains eight instrumental songs, mostly new material but also some old songs with new arrangements.
Pelle says: The biggest difference between Damn Good and our old albums is that there is more guitar overdubs and less other instruments. On most songs there are only drums, bass and two guitars. So we have worked with putting in more space and air in our music.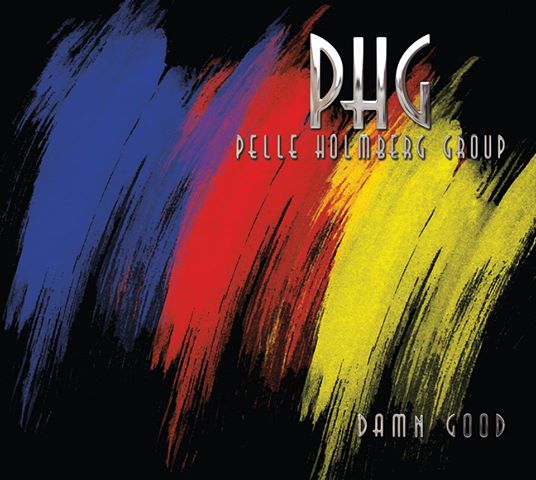 Pelle Holmberg Group:
Pelle Holmberg – Guitar
Frank Nilsson – Drums
Mathias Tofte – Bass

Guest appearances:
Oz Noy - 2nd solo on song 3
Kim Andersson - Keys on song 3,5 & 8
Richard Larsson - Keys on song 6
Simon Mårtensson - Keys on song 7
Sofi Hellborg - Saxophone on song 5
Thanks too:
Sofie Hellborg, Oz Noy, Simon Mårtensson, Jojje Wadenius, John Olsson, Susanne Holmberg, Magnus Olsson, Evelina Olsson, Richard Larsson, Markus Helander, Uffe Nilsson, Fabian Wåhlin, Robin Åkerman, Frasse Franzen, Bronson Månson, Per Högberg, Mike Smale, Malmö Musikaffär and Crafton.
Magnus Olsson took all the photos for the album and made the design.
The album was recorded, mixed and mastered by Richard Larsson at Handsome Hard Studios in Kävlinge Sweden.
Damn Good was printed at Bod Group in Lithuania.
Purchase Album
Purchase by using Paypal, bank transfer or Swish. Go to the shop page or send a email to damngood (at) pelleholmberg.se and we will get back to you.
Also available at Blue Desert Music Malmö

New video: PHG live in studio - new album Damn Good