News
230312 Scroll down and take a look at the upcoming shows!
230118 Cool things are happening in 2023! In May I will do a week long tour with my friend Kalle Moraues together with our new formed band "PK Bluesinferno", look out for dates on this PK Bluesinferno page!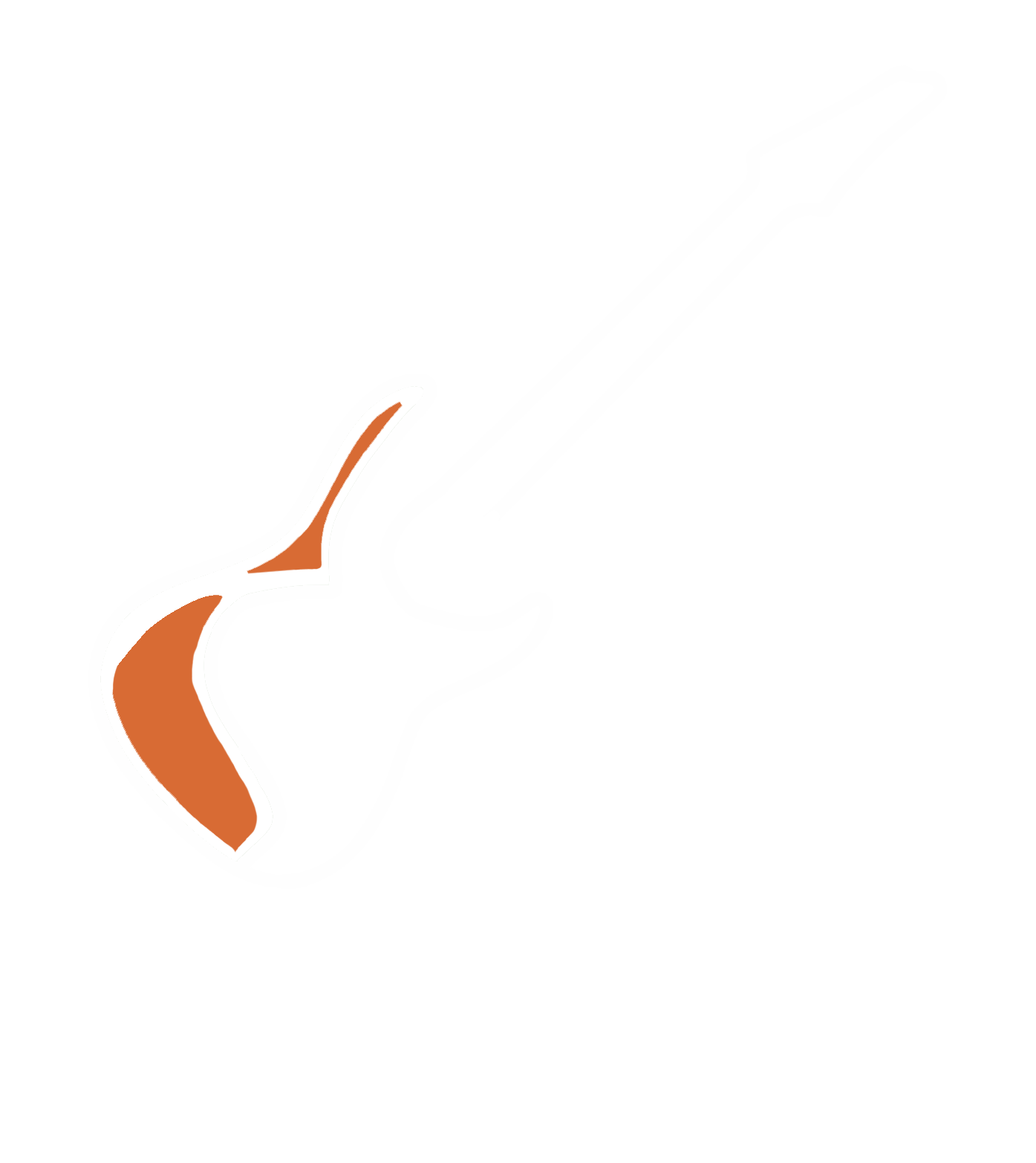 221122 Scroll down to see the upcoming gigs in december!
220830 I will do a big tour with "Thank you for the music" in Sweden together with Kalle Moraeus, Johan Boding and Gunilla Backman. Check out the tour schedual!
220703 I´m once again guest at Guitar Geeks podcast, check it out!
220601 Some of the cool gigs I´ll be doing this summer 220604 PHG live at Viva Lund
220618 Paul McCartney Tribute Kristianstad
220628 Kul i Juli Helsingborg
220630 Chess Helsingborg
220701-03 Chess Helsingborg
220705 Kul i Juli Helsingborg
220708-10 Chess Helsingborg
220712 Kul i Juli Helsingborg
220714 Sommarmusik Åkarp
220715 Fusion in motion Viva Lund
220719 Kul i Juli Helsingborg
220720 Allsång Dalby
220721 Queen Tribute Bingsmarken
220727-29 Christoffer and the Dudes Skärgårdsfesten Karlskrona
220820 Blues Night viby
220727 Så ska det låta Trelleborg
220405 In may will I do a clinic tour in the northen Sweden for Ibanez and Daddario, look out for dates!
220326 I´m going on a Toto Tribute mini tour in april with a killer band! Check out the video below!
220122 If you scroll down you can watch a brand new video Ibanez just uploaded with yours truly!
220117 Check out the new video on the media page. A killer Scott Henderson tune!
211217 In February 2022 I will be once again playing the musical Chess! This time at the arena in Helsingborg. POSTPONED to june!
211108 Check out the spotify link on the bio page for the latest releases with Pelle featured on guitar!
210617 Pelle is featured on the Swedish Rig Show, check it out!
210609 There´s a few gigs this summer. You are welcome to come and dig with us!
210619 Fusion Night at Viva Lund
210702 Jimi Hendrix Tribute at Viva Lund
210703 Christoffer and The Dudes at Vinbäcken
210709 PHG Live at Viva Lund
210717 Jimi Hendrix Tribute at Vinbäcken
210805 Sveriges Cultband at Bindeslev Denmark
210818 Gospel Sjöbo
210523 There is now a Spotify list at the Bio page with some of the songs that Pelle plays guitar on!
210510 Go to the Bio page for a cool interview with Crafton!
210501 Our new video with Oz Noy is here! Scroll down to take a look!
210412 Scroll down to see the new guitar video for Ibanez!
210330 We are doing a project with mr Oz Noy, so keep your eyes open!
210318 New press photos taken by Frasse Franzen!
210309 This week we will do a Hendrix show on thursday 11th march and a PHG show with Magnus Lindeberg on saturday 13th march, both at Viva Lund!
200215 More viva coming up! We will play there on this saturday 20th of February!
210104 PHG will do a live show at Viva Lund the 23rd of January. Go to Vivas facebook page to stream!
210108 Our album "Ghost Ship" is now available at Spotify!
21014 PHG will do a live show at Viva Lund the 23rd of January. Go to Vivas facebook page to stream!
201118 I´m is now offering guitar lessons through Zoom and Skype. Send me a email and we´ll hook up!
200930 I´m really honored to be a member of the Slickbag family!
Check it out these great cases
200826 Kalle Moraeus will join PHG on a tour in September, check the dates!
200805 PHG has a released a new song, scroll down and take a look!
200608 Here is the link to the PHG livestream gig on Thursday at 17.00 Check it out
200605 There´s still some gigs this summer, check it out at the gig section!
200324 Due to the Corona Virus most of the gigs has unfortenaly been cancelled! Stay safe out there!
200205 Come and see PHG together with Jojje Wadenius!
march 18 Konserthuset Karlskrona
march 19 Resturang Ester Kungsbacka
march 20 Biografbaren Eskilstuna
march 21 Club Fusion Uddevalla
191219 Great news! In March 2020 PHG will do a tour with Jojje Wadenius, go to PHG section for info!
190707 If you want to meet up and say hi I´m doing some cool gigs this summer!
July 12 Jimi Hendrix Tribute Sommarlund
July 13 Jimi Hendrix Tribute Hasslöfestivalen Karlskrona
July 19-20 HPD Blues Band Östersjöfestivalen Karlshamn
July 28 Tribute to Ted Gärdestad Sommarlund
Aug 1-3 Christoffer and the Dudes Skärgårdsfesten Karlsrona
Aug 16 Jimi Hendrix Tribute Bluestältet Malmöfestivalen
Aug 21 Så ska det låta Värnamo
Aug 24 Christoffer and the Dudes Hässleholm Stadsfestival
Aug 27 PHG support act to Doyle Bramhall KB Malmö
Aug 28 Lagaylia Frazier Isbolaget Donsö
Aug 29 Lagaylia Frazier Kungbacka Jazz/Blues Club
Aug 30 Lagaylia Frazier Mellerud
Aug 31 Så ska det låta Trelleborg

190607 Pelle is the guest in the latest episode of the Swedish Guitar Geeks Podcast Check it out
190508 PHG will release third record "Damn Good" this friday. We will play at Galej in Göteborg on friday and Scandinavian Guitar show Fuzz on saturday. I´ll also will do two clinics for Ibanez there!
190410 A lot of cool stuff coming up! I´ll be doing two clinics during the Scandinavian Guitar show Fuzz and also a PHG release gig with our new record at Fuzz. Check out the PHG page for more info. Also in May I will go on the road with a Ray Charles Tribute including a lot of great Swedish artists, more info to come.
190109 PHG will play one saturday each month at Resturant Viva in Lund. Check the PHG page for dates!
181213 PHG will do a live show at the Larvik Guitar Festival Norway in March!
181201 Our new PHG album is coming along just fine! It will be out in Febrary 2019 and we so glad to have Mr Oz Noy with us!
180813 Some cool gigs coming up!
sep 1 John Mayer Tribute Musikfesten Karlskrona
sep 14 Lagaylia Frazier Ljungskile Jazzblub
sep 15 Lagaylia Frazier Nefertiti Göteborg
sep 21 Lagaylia Frazier Fashing Stockholm
sep 27 Jimi Hendrix Tribute Viva Lund
oct 03-06 Soulnight tour Växjö, Karlskrona, Göteborg and Borås
oct 06 Gig at Copenhagen guitar show with Ibanez guitars and Crafton
nov 23 to 20th dec Christmas Show at Falkenberg Strandbad with Lagaylia (thursdays to saturdays)
180522 If you come to The Scandinavian guitar show FUZZ this weekend you can hear me play at the Ibanez and Daddario booth!
180507 I´m very thrilled to announce that I have become an Ibanez artist! Scroll down and take a look at the video me and my friend Magnus Olsson did for them!
180405 New video below from the PHG tour!
180214 Scroll down and check out the video I did for my new endorser Lunastone!
180101 We have some really fun gigs coming up with PHG check it out!
171126 A lot of cool things are coming up in 2018. PHG will do a tour in January and I will do a tour with Lagaylia Frazier in Februari. More info are coming!
170910 I´ll be playing guitar in the musical Chess until December. Really excited to play this fantastic music. Hope to see you there!
170724 Summer is as busy as usual! Here is some of the upcoming gigs:
29 july - Jimi Hendrix Tribute Karlskrona
30 july - Sköna Söndag Karlskrona
1 aug - Lagaylia Frazier Liseberg Göteborg
3,4 and 5 aug - HPD Blues Band Skärgårdsfesten Karlskrona
23 aug - Så ska det låta Värnamo
25 and 26 aug - Malena Stark Band Foxen Karlskrona
26 aug - Så ska det låta Trelleborg
170626 The tour with Jojje Wadenius was a great success. We were featured on Mats Nermarks Fuzz review, thank Mats!
If you want to hear a song from the tour, scroll down!
170430 I was just recently a guest on the Guitarzombie Podcast. I brought my guitar and played some licks! Check it out
170401 I´ve made a demo for my new sponsor Carl Martin. Check below and listen to some plexitones!
170321 PHG wants to thank Ola Gränshagen at Melodic Net for his nice review on our album Ghost Ship! Read about it here
170205 Great news! PHG will go on tour with Georg "Jojje" Wadenius. Dont miss this! More info on the PHG section.
11th of May Viva Lund
12th of May PM & Vänner Hotell Växjö
13th of May Scandinavian Guitar Show Fuzz Göteborg
170112 I have teamed up with my friend and fellow guitar player Christian Fridh in our new band "Two of a Kind". We play westcoast fusion in a tribute to the Baked Potato in LA. Take a look at the Media page and you will a find a live video from our first gig!
170105 Happy new year! A lot of cool stuff is happening this year, a lot of new projects and bands. A big thanks to my new sponsor Carl Martin for providing me with the fantastic Octa-Switch MKIII
161031 PHG has just released two new videos! Scroll down and take a look at the first one. You can find the other one on the Media page
161026 Keep your ears and eyes open! This weekend will PHG record and film two brand new songs.
160803 Exciting news! PHG and the saxophone player Sofi Hellborg are teaming up. Live at:
26th of August Kristianstad Jazz Festival
10th of September Alvesta Folkfest
30th of Novemberg Moriska Paviljongen Malmö
160620 We have a new video with PHG out. Live from KB Malmoe, scroll down and take a look!
160603 I want to thank my new sponsors Crafton and Polysonic for helping me out with Daddario strings and Dunlop Jazz III Ultex guitar picks.
160509 Scroll down the page and check out PHG´s new video!
160502 PHG will do a clinic and live show with Olsson Amps at Elmelids Musik in Höör the 25th of May, dont miss it!
160426 The Scandinavian guitar show Fuzz is soon coming up. I will be at the Olsson Amps booth and Malmö Musikaffär booth for some jammin and hangin out.
160410 More exciting news with PHG. We will be support act to Lee Ritenour at KB in Malmö 4th of June! Read about it here
160311 New shows with PHG! We will play some new material so don´t miss it!
6th of April clinic at Oskarshamns Folkhögskola
6th of April live show at "Flamman" in Linköping
160228 I´ll be joining Lagaylia Frazier and her band on the show "Lagaylia remembers Whitney Houston" Check out the dates!
5th of March Vara Concert Hall
8th of April Kungsbacka Concert Hall
160119 Check out the dates for upcoming gigs with HPD blues band
29th of January Tullkammaren Kristianstad
26th of February opening for Sven Zetterberg at Ystad teater
151215 I have recorded and filmed a demo of the new pedal "The Wizard" by Olsson Amps, a great sounding pedal! Frank Nilsson and Mathias Tofte is featured on drums and bass. Take a look!
151116 I´m playing guitar on "The soul of Christmas" with Lagaylia Fraiser. It´s premiere on saturday and we will play every thursday to saturday until the 19th of dec Check it out!
151106 The video with PHG feat Jojje Wadenius is now released. Scroll down the page and take a look!
151023 Today PHG recorded a song at Handsome Hard Studios with the legend Georg "Jojje" Wadenius. Frasse Franzen made a great video and it will be available for all of you soon at youtube and more.
151018 This tuesday the 20th of October will Pelle and PHG do a clinic with Olsson Amps at Malmö Musikaffär. We start to play at 18.30 and later in the evening we play a full show at Moriska Paviljongen.
150913 PHG will play a show at Moriska Paviljongen in Malmö 20th of october. Stay tuned for more info!
150818 Check out this interview with Pelle about guitar playing and the search for a good tone. Written by Swedish guitar blogger Gitarrzombien Read it here!
150701 PHG´s album Ghost Ship is now available at the record store Kompact Disk in Kristianstad See Kompact Disk website
150608 Mats Nermark wrote nice things about me in the Fuzz guitar show report, thanks Mats! Read it here
150526 You can now find our new PHG poster at the press section. Also there are some new videos below and at the media section. Check out when Pelle plays three different Olsson Amps.
150503 The Scandinavian guitar show Fuzz is coming up this weekend. I will hang out at the Olsson Amps booth, and PHG will play on sunday at 12.00. Be there!

150422 Dont miss PHG at Swedish Radio Blekinge this friday at 16.00. There will be interviews and live performances. PHG will also do a release gig at Scandic Karlskrona 20.00
150407 This is a movie from Olssons amp shop and our song Ghost Ship is played through the whole video, thanks John Olsson! Take a look
150314 You can now purchase "Ghost Ship" through using Paypal. Conctact pelle@pelleholmberg.se for details.
150302 Our new album Ghost Ship is now store for you to buy at Blue Desert Music in Malmö
150227 PHG´s new album Ghost Ship is now available. Check out the new PHG section for more info and get your own copy.
150215 Frasse Franzen has taken great photos that can be used for as press material. You'll find them in the press section.
150206 PHG´s new album "Ghost Ship" is now on print and will be available in a couple of weeks! The PHG tour in Finland is set, be sure to check out our Facebook page for more info.
141229 A lot of cool stuff is happening 2015! PHG will go on tour in Finland in March and play at the Fuzz Guitar Show in May.
141201 The movie master Frasse Franzen and I did a promo video of John Olssons Custom 36 reverb amp. Take a look here.
141111 For all you guitar nerds out there! Check out my new gear page.
141028 The first song from the new PHG album is here! Check out my media page, hope you like it!
141015 I just got an endorsement from the great Olsson Amps. From now on I'll be using their custom 36 reverb as my main amp. Check out their website! www.sv.olssonamps.se
140927 Today its premiere for the musical Little Shop of Horros in Kristianstad. Exciting! We will play every weekend until november 23rd, hope to see you there!